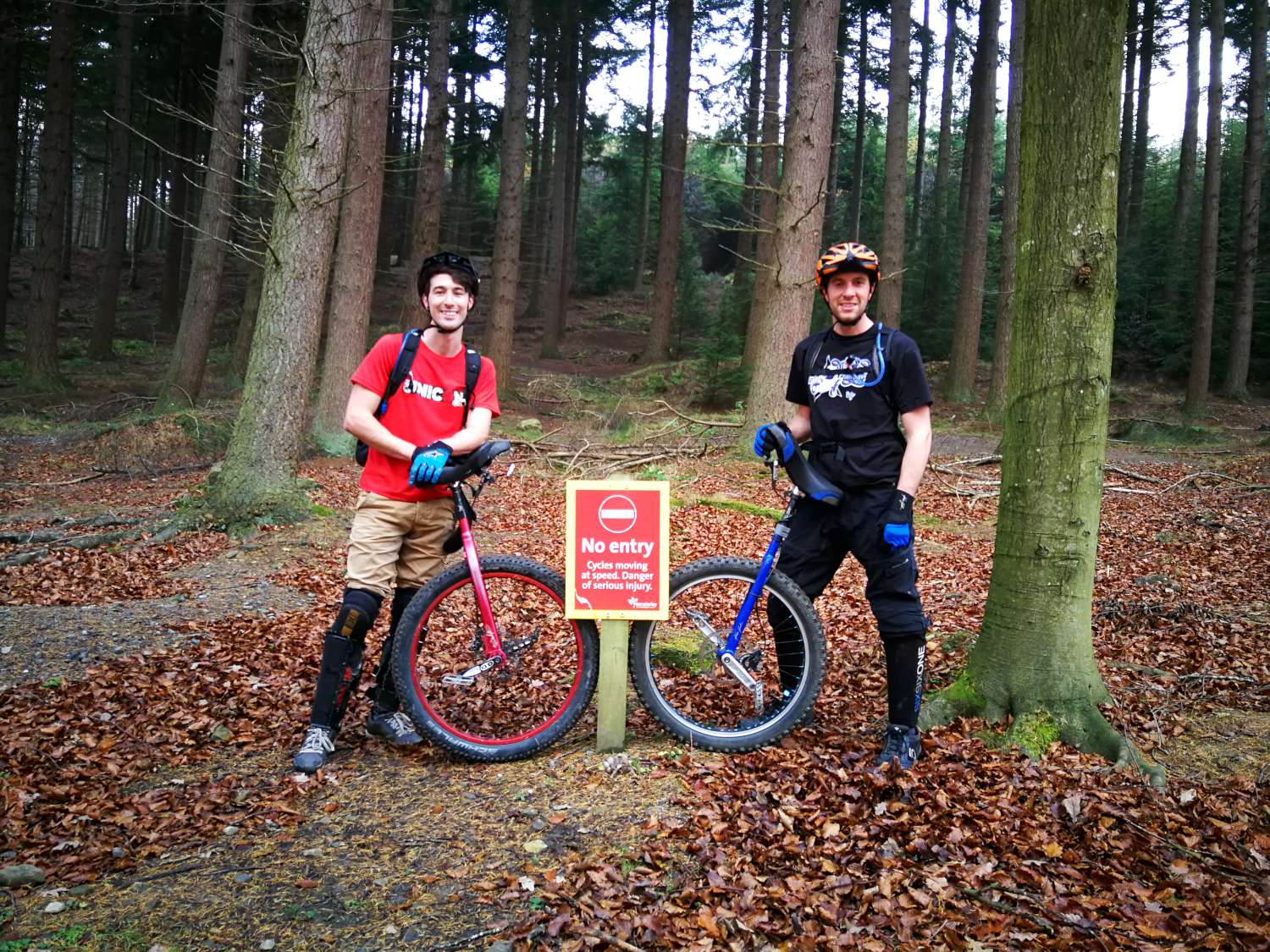 Muni events in the UK are run under the banner of British Muni Weekend, or BMW. The latest one was organised by Joe Baxter from Whitley Bay.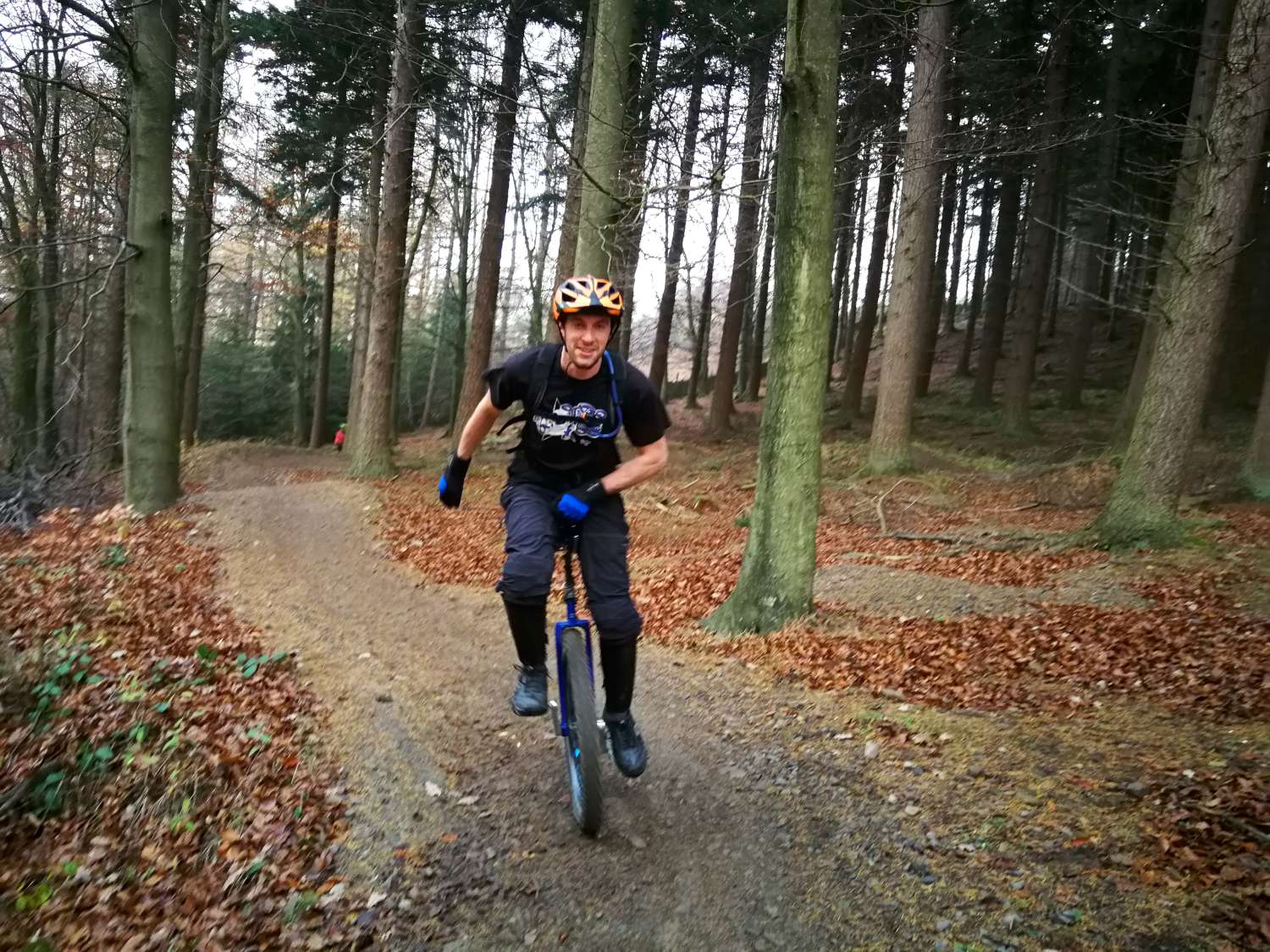 The event was held at Hamsterley Forest near Durham. This is one of the favourite venues for unicyclists in the North East of England, because it has a mixture of easy and hard routes that can be combined together to keep everyone happy. The one day event attracted 15 riders of mixed ability, includind international standard riders along with two riders who were on their very first muni ride.
The total ride distance was just over 16km and had a climb of 1100ft. The route of course include a water splash that everyone rode with only marginal wetness!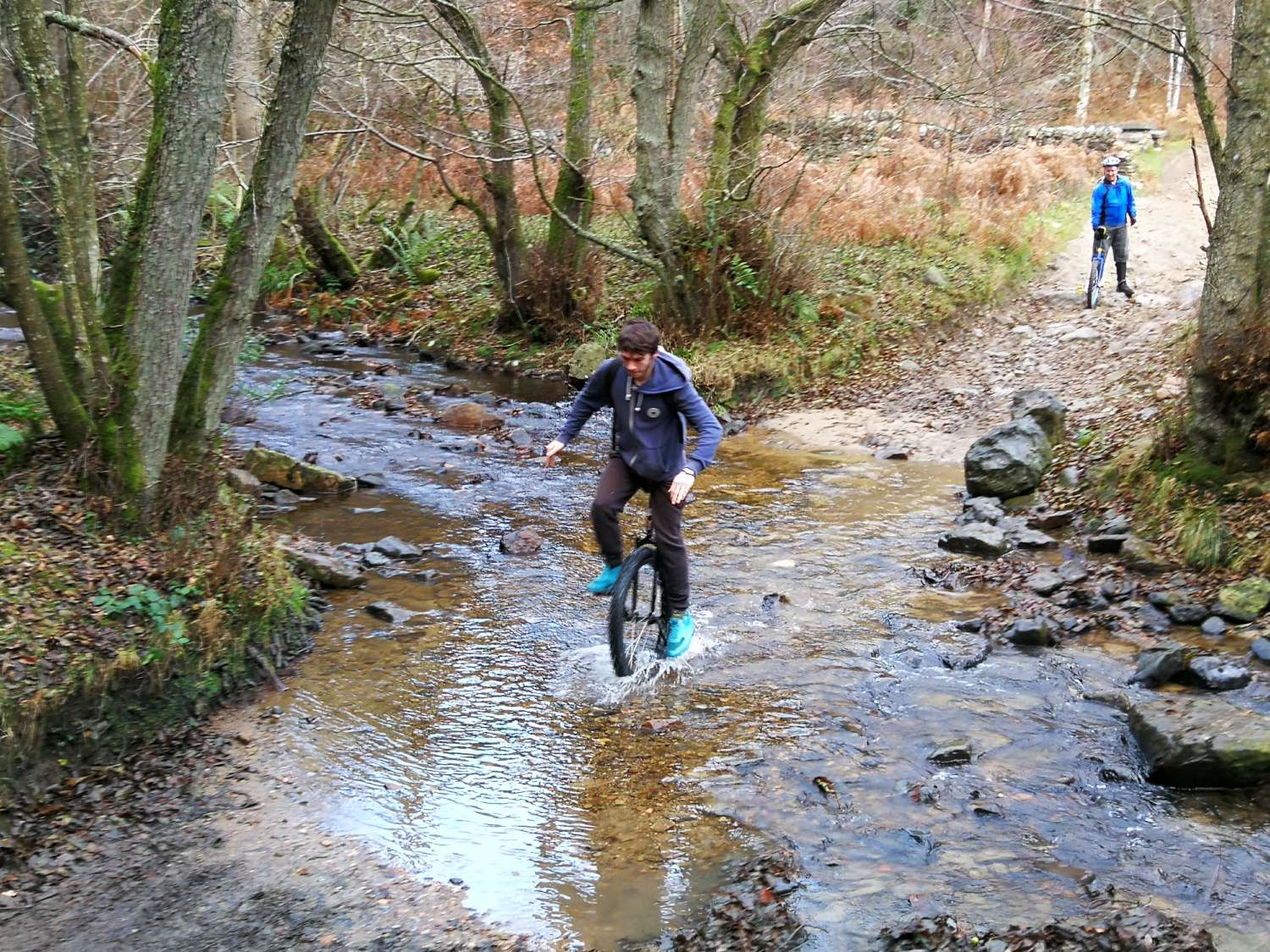 We will be announcing a new unicycle calendar with all the upcoming UK unicycle events for the next year.